Growing together
toward maturity in Christ
New Hope Community Church in Potsdam, NY is a dynamic and diverse group of over 150 people who love God and want to worship Him forever.  We are charismatic evangelicals seeking to practice our faith in biblically authentic and culturally relevant ways.  We are an independent local church that began in the late '60's with a missional focus to the four local college campuses.
We Are So Glad That You Are Here!
Check out this short welcome video from Aaron (39 seconds)
Check out our Sunday Worship Service, January 22nd 2023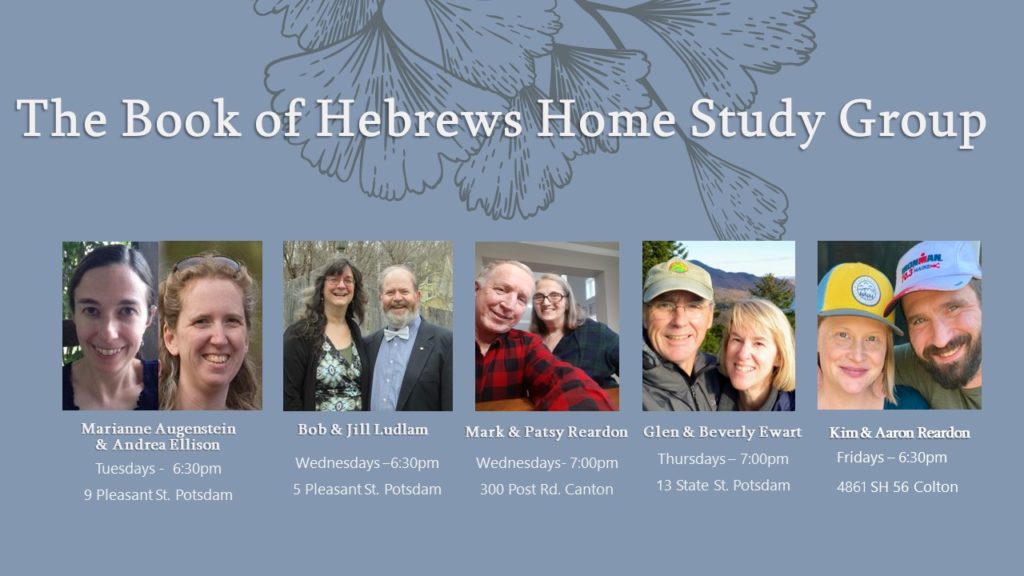 home Groups
Join one of our Hebrews Home Groups. We will be doing a five-week study together starting the week of January 23rd.  If you would like to attend a group contact the office at office@newhopepotsdam.org.
New hope community church
33 Grant Street
Potsdam, NY 13676
Sundays: 10:30am